Are you ready to take your Leadership to a whole new level?
Transform Your Leadership will guide you step-by-step
Why this program?
Ever notice the person who is calm in the middle of crisis? Unshaken by chaos? Unrattled by disaster? Do you wish you too could think clearly and concisely while everyone else scrambles?
You can! Transform your Leadership shows you how.
Course #1 is all about Getting Your Inner Game and Self-Leadership Skills on Track. In just a few weeks, you'll learn how to be that calm, confident, unshakeable rock in the crazy chaos called real life. You'll continue to build more "game changing" skills on that solid foundation through the rest of the program.
Whether you lead a team or simply lead yourself, a solid inner game gives you influence, credibility and HUGE opportunities in the real world. Learn Self-Leadership secrets that set top performers apart from the competition.
learn powerful self-leadership skills to increase your influence and opportunities NOW
practice those skills in YOUR regular day and situations
get the best leadership coaching in easy-to-apply, fun, convenient lessons
For more information on all TYL courses, enter your name and email to the right of this page.
What is this program?
TYL helps you gain practical, solid team leadership skills that work while you work. It's designed to meet you wherever you are and take you to a higher level, whether you are a:
seasoned leader who wants to stay ahead of the curve,
new leader who wants new skills in a hurry, or
an aspiring employee who wants to stand out and be selected for leadership positions in the future.
TYL has exactly what you need. The four courses cover the 4 major areas of Leadership:
Self-Leadership

(gets your inner game on-track)

Leadership Communication

(gets your outer game on-track)
Dealing With People Problems (helps you help individual team members get on-track)
Team Leadership (helps you help your committee, your team or your organization get on-track)
Why an on-line course?
Managers and leaders are finding it harder and harder to take time out of their regular schedules to attend the multiple day workshops. TYL brings you the skills when you need them, where you need them – at your office. This training is carefully engineered to be just as effective as live training with:
quick, easy 10 minute videos to introduce each new skill.
a simple, powerful challenge to help you put your new skill into use in your regular work day
PERSONAL feedback on your results of that challenge (It's like having a personal coach helping you every step of the way, without the annoying schedule or the crazy expense)
a longer summary video to provide greater insights after you've worked a little with the skill and …
a quick, 10 question quiz after each lesson to help you lock in the learning. Passing this quiz unlocks the next lesson, so you can move through the program as quickly as you gain the skills.
a one-on-one coaching call at mid-point of each course.
How long is the program?
It's self-driven, so the answer is "As long or short as you want it to be." You receive access to the next lesson after you've completed the challenge and passed a very short quiz.
How soon do you want the results? Your pace is your choice.
Each lesson is a mini-transformation on its own! Think of each course as a step-by-step manual of mini-courses, wrapped in one convenient package for greater Self-Leadership, Communication, People Leadership and Team Leadership.
What happens if I fall behind?
You won't. Stalled? I will send you a weekly email of encouragement (and a nudge or two) to keep going. Stalled several weeks in a row? You'll hear from me (Carol Carter) constantly until you move forward! If you are ever stuck, I am a phone call or email away. This is not your typical online course. It is "blended learning" where you will have direct feedback from me through both email and phone.
It's almost like having me there as your personal leadership coach … at a fraction of the cost!
Do I have a guarantee?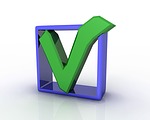 YES! If you are not completely satisfied, request a refund after you complete the first 3 lessons, before starting the 4th, and I will refund your entire tuition immediately.